[caption id="attachment_170" align="aligncenter" width="700"]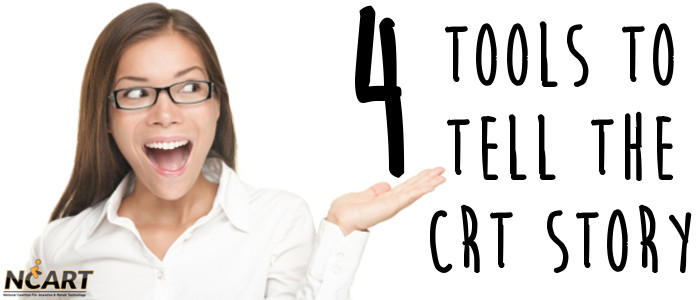 NCART provides all of the materials you need to get the word out about Complex Rehab Technology.[/caption] It is an important time to be spreading the message about Complex Rehab Technology (CRT) and increasing awareness everywhere. Policy makers and other influential leaders need to understand what CRT is, who uses it and the benefits it brings them. The process of spreading the word about CRT is ongoing and often challenging. Fortunately, we have helpful tools that you can use to tell the CRT story to those who don't know.
Intro to CRT Video - "Complex Rehab Technology. Essential for health. Essential for life." This video presents the perspectives of the people who depend on CRT for their health and independence, the physicians who prescribe it, and consumer organizations that work to protect CRT access.
Complex Rehab Technology - Facts and Figures. This is a one page document that is designed to give a brief overview of CRT and works well as an introductory piece. It provides five key messages that set CRT apart from other options like DME and Orthotics and Prosthetics.
"Complex" written by Mark Sullivan. This compelling booklet uses photographs and narratives to profile people that use CRT, explain its benefits, and explain how it is provided.
CRT Company Overview. This document gives an overview of the products, people, processes and costs involved in being a CRT supplier business. It also covers the delivery process and business costs.
NCART
provides a lot of information to help you in your advocacy efforts in the
Educational Material
section of our website. When presenting to someone about CRT, it is important not to overwhelm them with all of these documents at once. Be sure that you use them strategically. It is usually best to start with just one or two documents to provide an overview. You can supply more detailed information as time goes on. If you are feeling discouraged, remember that every educational conversation you have with someone who isn't informed about CRT is one step closer to getting CRT the recognition needed to protect those who depend on it.