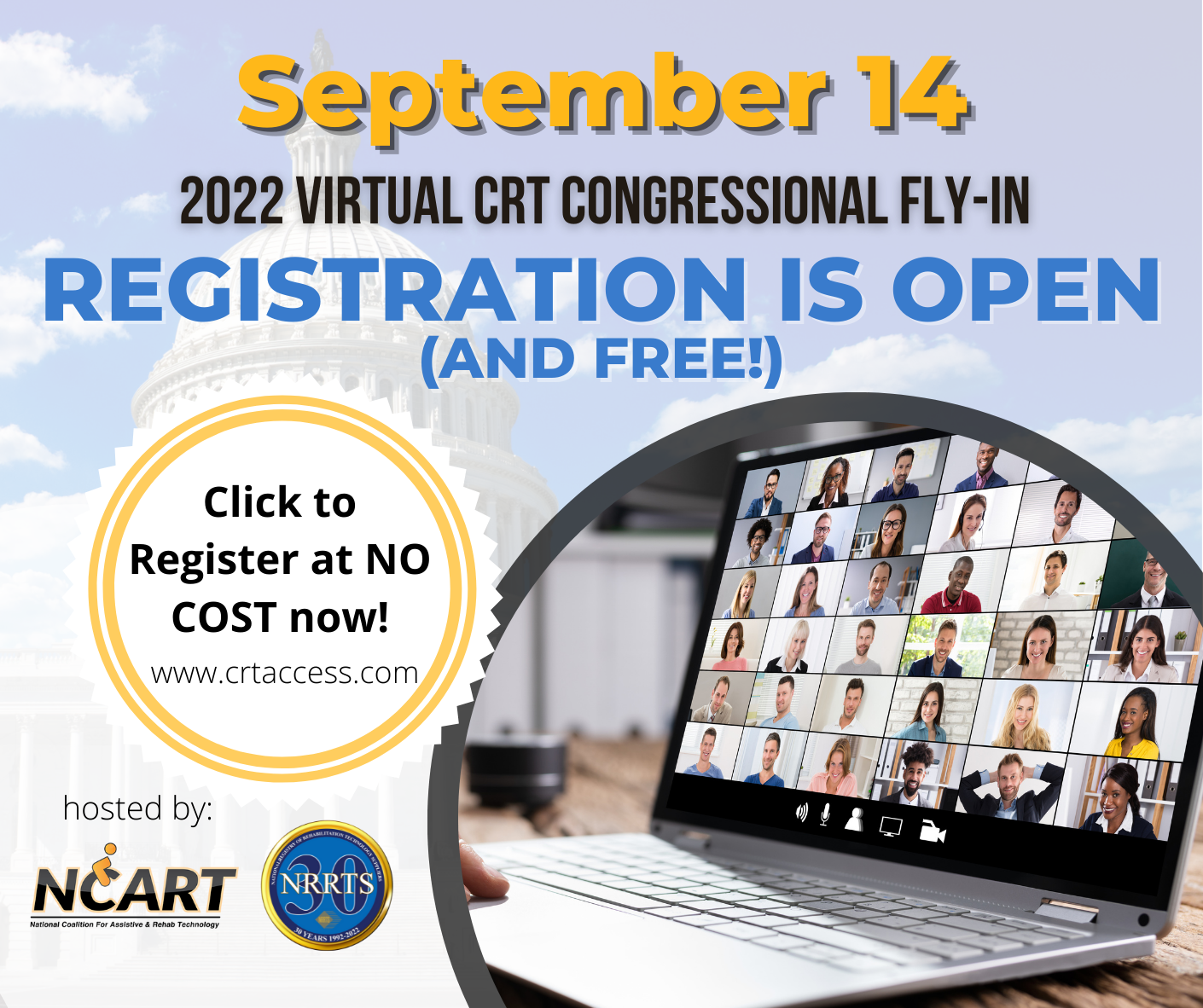 Registration for the 2022 Virtual CRT Congressional Fly-In is officially open!
Congress plays a critical role in protecting access to Complex Rehab Technology (CRT). So educating them about the importance of appropriate CRT access is an important message that needs to be delivered directly by CRT users, clinicians, caregivers, family members, suppliers, manufacturers, and others.
That is why NCART and NRRTS partner each year to host a Congressional Fly-In that connects CRT advocates with their Representatives and Senators. This year, the event is being held virtually on September 14 and we are inviting advocates to participate at NO COST from your home or other location.
We have learned over the years that Congress can be an indispensable ally in protecting access. However, without constituents uniting to share the challenges being faced and the solutions needed, Congress will not understand what they need to do to help maximize the independence and protect the health of the individuals who depend on CRT.
Visit www.CRTAccess.com and to learn more and register for the event. Join us to #MaketheConnection with Congress and the CRT community to protect access to CRT!