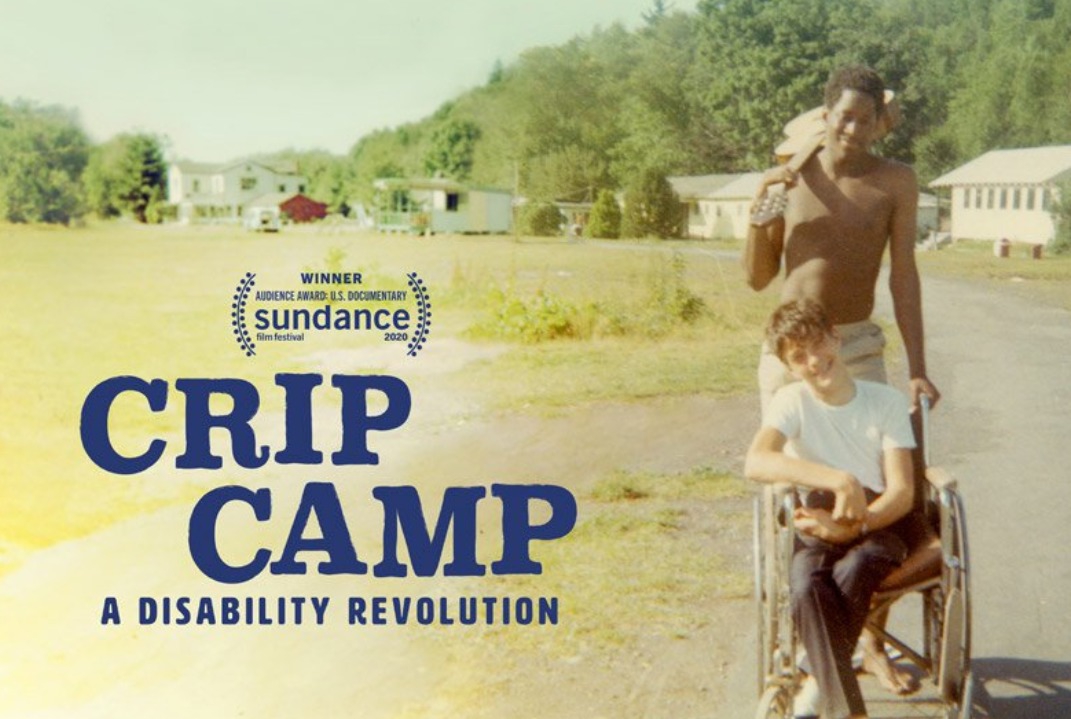 CRT Stakeholders,
We were very happy to see the disability rights and inclusivity movements receive some great exposure this past Sunday night at the motion picture Academy Awards ceremony. It came in the form of the Netflix-produced film "Crip Camp: A Disability Revolution" which had been nominated for an Oscar for Best Documentary Feature.
The film is available for viewing on Netflix or here on the Netflix YouTube channel. It centers around the story of Camp Jened, a summer retreat in the Catskills where many young people with disabilities "first experienced the joys of community" in the 1960s and 70s.

However the film is much more than that. It highlights the early work in the disability rights movement and tells how many of its leaders came together through their camp experiences to begin their advocacy work.
Judy Heumann, a Crip Camp veteran and well-known disability rights champion, offers her personal recollections and outlook in a USA Today column that can be read here.
Unfortunately Crip Camp did not win the Oscar, but a tweet from @CripCampFilm summed it up best: "While our film didn't win Best Documentary Feature, we are proud of the momentum that Crip Camp has created for a push towards disability inclusion. From tonight's historic accessible stage to the broadcast's innovative captioning, it's clear disability inclusion is here to stay."
Congratulations and thanks to Netflix and the Crip Camp production team!
We all know there's much work to be done in pursuing disability rights and that we all have a part to play. Getting Academy Awards exposure is a good thing. But getting your family, friends, and associates to view this Oscar-nominated film would be even better.
Spread the word (and links) and happy viewing!
Donald E. Clayback
Executive Director | NCART
716-839-9728| www.ncart.us