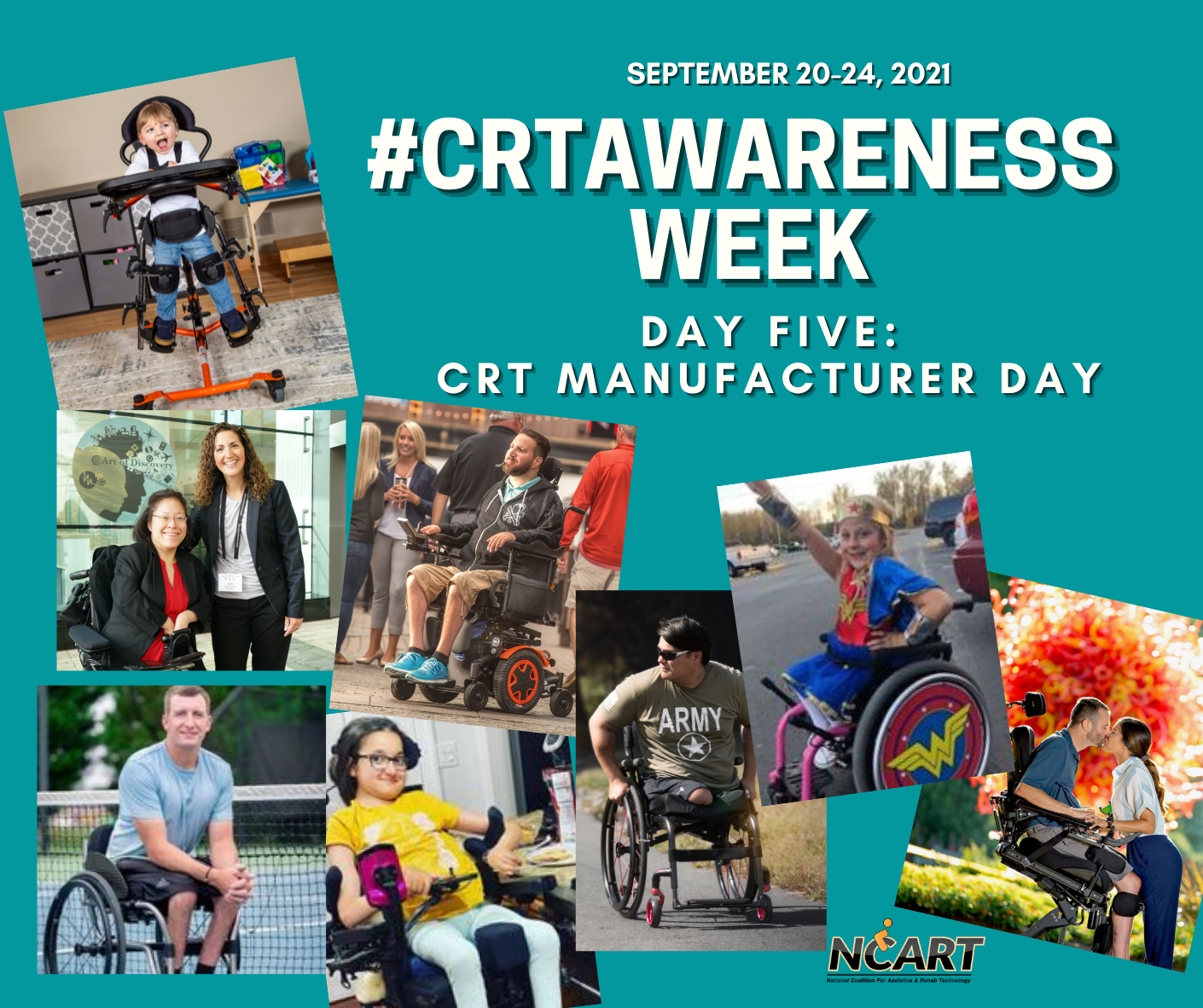 We're on the fifth and final day of National CRT Awareness Week. Today is all about recognizing Complex Rehab Technology (CRT) Manufacturers! This group is committed to technology innovation and excellence for people with disabilities. Often measuring and configuring CRT products by hand to make certain it's just right for the specific person who will be using it. They listen to feedback from the CRT community and design, engineer, test, and produce equipment focused on maximizing independence and supporting positive health outcomes. View a pictorial of some of the types of specialized products that CRT Manufacturers supply by clicking here.
We're especially appreciative of our NCART Manufacturer Members, who can be found by visiting our membership page at NCART Members | NCART. Their leadership, active engagement, and financial support is the foundation of our advocacy work to protect access to CRT for people with disabilities.
It has been a great week for CRT advocacy and we want to thank all of the advocates who took time to get involved in raising awareness in some way. Whether you participated in the Virtual CRT Congressional Fly-in, posted a story to your social media, made a video, wrote a blog, recorded a podcast, or shared an NCART post or email your efforts directly contributed to others having a better understanding of what CRT is and why access matters.
One way that CRT advocates can finish out the week strong is to visit www.protectmymobility.org to ask their House Representative to sign the Congressional CRT letter being sent to CMS regarding Medicare coverage of Seat Elevation and Standing Systems. More details and a pre-written email to send are provided on the site. Now is the time to take action!