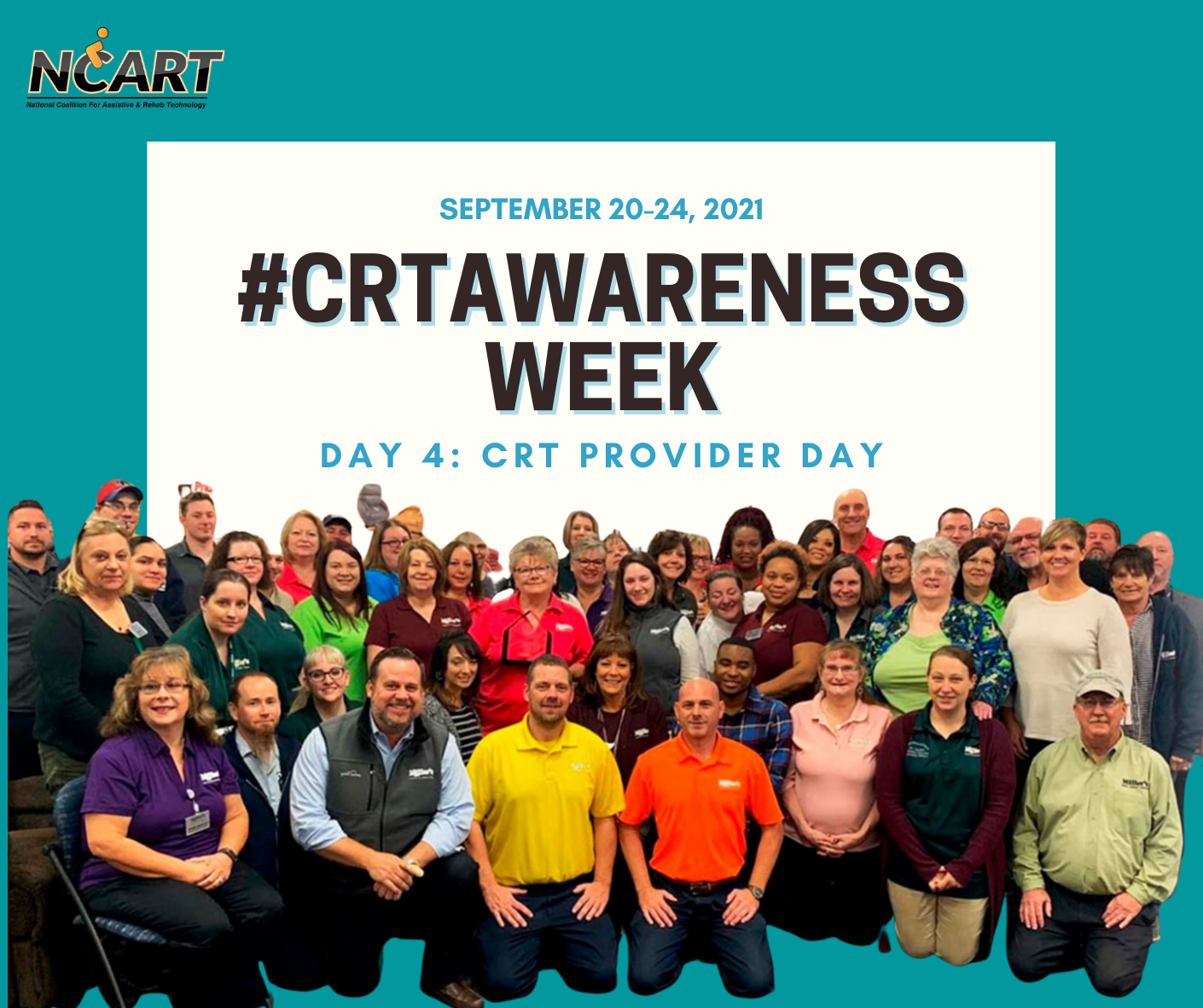 National CRT Awareness Week continues and on Day #4 we want to stop and recognize CRT Providers. These are the businesses dedicated to providing specialized CRT products and supporting services to people with disabilities in their communities. They supply the needed operating infrastructure and qualified staff to provide technology expertise, secure funding, and perform ongoing maintenance and repairs. Their mission is partnering with individuals, family members, caregivers, clinicians, and others to maximize the independence of individuals with disabilities.
Special recognition goes to the credentialed Assistive Technology Professionals (ATP), Certified Rehab Technology Suppliers (CRTS), Seating and Mobility Specialists (SMS), and supporting rehab and repair technicians who are out providing in-person services to improve the lives of others every day.
Providing CRT can be a process of over 30 steps. The basic activities include providing input during the clinical evaluation, recommending equipment, verifying funding, purchasing and ordering equipment, receiving equipment components, assembling the final product, coordinating delivery with the CRT user, delivering and fitting the equipment, making any adjustments needed, completing any programming and training, and submitting equipment claims to payers on behalf of the individuals receiving equipment and services. You can read more about the CRT delivery process here.
We're especially thankful for our NCART Supplier Members, who can be found by visiting our membership page at NCART Members | NCART. We're grateful for their partnership, experience, and support as we work to protect access to CRT.